Back to All
How Jeff Farris is Guiding Growth at CloudRadial, a 'First Mover' Startup
Serial entrepreneur Jeff Farris, president and CEO of Dallas startup CloudRadial, learned a big lesson about the importance of having cash on hand when the dot-com bubble burst in 2000.
Written by Glen Hunter, Executive Editor, Dallas Innovates
An email marketing platform Farris had founded in 1998, Plano's e2 Communications, failed to survive the meltdown because it ran out of cash. So, when Cypress Growth Capital recently invested $3 million in CloudRadial, Farris said he was ensuring that, unlike e2, his latest company would have enough "cash in the bank" to grow and thrive.
Fresh opportunities in its space—CloudRadial's a SaaS model with a client portal and account management product for IT Managed Service Providers (MSPs)—"may drive our cash demand higher, just to fund new salespeople to get up to speed to handle the new volume," Farris says. "Sometimes that cash out the door precedes the revenue coming in."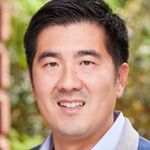 For its part, Dallas-based Cypress—which provides non-dilutive, royalty-based growth capital to software and services companies—says CloudRadial is uniquely positioned to bulk up its business. "We believe that with increasing cybersecurity threats and a growing need for scalable IT infrastructures to be globally deployed and managed because of more dispersed workforces, CloudRadial is serving a 'rising tide' market with a product that is becoming a required solution for Managed Service Providers who want to differentiate on service quality," says Vincent Hsieh, a Cypress partner.
The capital infusion marks a major milestone for CloudRadial, which until now has been self-funded. While it's far from the only player in its field, it is the market's "first mover," says Farris, who founded the company in 2018 and wrote the code to build its prototype. "The niche didn't exist until we showed up," he says.

The product Farris built aimed to improve the performance of IT MSPs—third-party companies that manage a variety of their clients' outsourced tech needs, from infrastructure, network, and applications to maintenance and security. CloudRadial went well beyond the existing, "inward-looking" industry tools providing those services, however, to create a new, highly personalized, digital-first, white-labeled portal that puts the MSPs' clients' needs and terminologies front and center.
In fact, because of its advances in helping MSPs improve how they engage and collaborate with their clients, Farris calls CloudRadial's product a "client services automation" platform.
"These MSPs need to focus on internal operations and be super-efficient on that, but they need to be super-efficient on the client side as well," says Farris. "If you think about it, it's like a restaurant—the kitchen works great, great food, great chef, timely turnaround. But if they don't have a good waitstaff in the front, it doesn't matter how good the kitchen is. I think that we're basically the waitstaff for the clients that make the kitchen get the attention that it deserves."
'You're either a fish or you're food'
CloudRadial has 25 employees, most of them in sales and marketing, and all remote. Just three are in Dallas, including Farris and his wife Saffie Farris, COO and partner at the company.
It now boasts nearly 900 "partners," or MSP customers, in about 20 countries. But that's just a fraction of the 40,000 to 100,000 existing MSPs, Farris says—an estimate that makes him so bullish about the company's prospects. "We've stepped up our marketing budget this year and have brought in some top-flight sales and marketing people," he says. "So, we're basically teeing ourselves up for a lot of growth."
Toward that end, CloudRadial last week announced a new collaboration with MSP software startup Thread (formerly Chatgenie). The sales and technology partnership will provide CloudRadial's MSP clients with Thread's chat function.
Continual enhancement seems to be a hallmark of the companies founded by Farris, who's 63.
His biggest success to date has been Dallas' Saber Software Corp., a developer of network systems management software that he started in 1986. Saber—not to be confused with Sabre Corp., the Southlake-based travel technology provider—rose to No. 26 on Inc.'s list of the fastest-growing private companies. Then Farris successfully ushered it through an initial public offering. The company hit more than $20 million in worldwide sales and was acquired by McAfee (Network Associates) in 1995 for about $40 million.
After that Farris founded e2, an $8 million (annual sales) company with 400 global customers including JCPenney, Adobe, and Starbucks. E2's technology, but not the company itself, survived after being sold to web services firm eSynergies for an undisclosed sum.
Farris and his wife next started and ran Dallas-based BubbleLife Media, an online platform for hyperlocal news and advertising. Under their leadership, the platform grew to serve more than 250 local communities in the top 25 U.S. metropolitan areas. It was acquired by McKinney-based Advice Interactive Group in 2017.
The key to success in technology in 2023 is solving a real problem, Farris says—not just scratching "an itch," or focusing on "a nuisance that isn't a real problem."
With a scalable product in hand, "I always find that in technology, you're either a fish or you're food," he says. "It's a question of how long you can swim along before you get eaten, and then who do you feast on while you're swimming around."
His latest venture is "focused on growth," he reiterates, "and the way you keep swimming is, you keep selling."